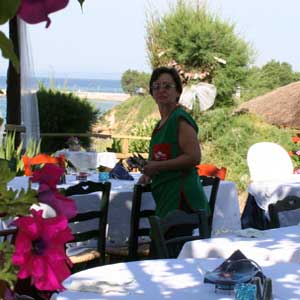 Antonia
Head Cleaning lady
Being part of the team since the beginning of this nice story back in 2003, my duty to keep the resort clean remains at the very top of my life targets.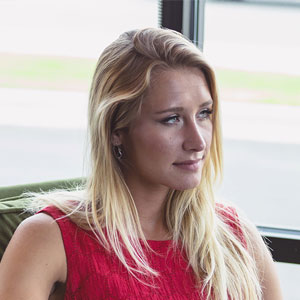 Androniki
Kitchen Chef
My origin is from the glorious grounds of Peloponnese, near the ancient Olympia. I hope my knowledge around the raw material i gained in my life experience will pass to the flavors we will offer to our guests.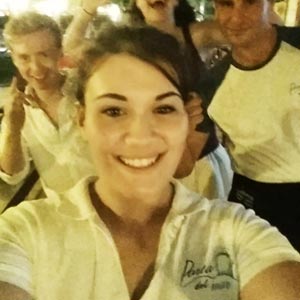 Anna
Head waitress, coffee and bar expert
Most of our repeat guests already know me, being a part of the team for a few years now. It is my pleasure to offer my energy, skills and talents on a daily basis for our guests. Love children and love making for them kid's cocktails and snacks.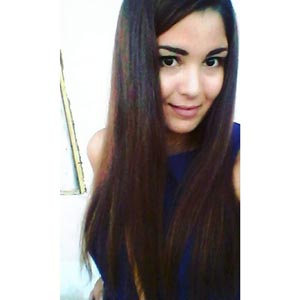 Lia
Barista, breakfast leader
I will be with you every morning making sure your breakfast is served in time, that you get a nice morning coffee and the proper energy boost for the rest of your day.
HISTORY
Narrated by Tasos and Pavlina
1992
Before all begins
Shortly after our wedding, came to life our two children, Kostas and Elina. Our family settled in Zakynthos in 1992 as bank employees and the following year we bought a seaside plot, which was meant to build Porta del Mar Beach villas in 2003.
1998
A dream is born
It was a dream that had grown between us for several years and is implemented with courage, hard work, passion and great love. Our main concern was the overall construction to be true but stylish and to blend with the natural environment that we love so much.
2003
Building the idea
We built eight villas and landscaped the surrounding gardens within a year, and in May 2004 we welcomed our first guests! The eight houses with mythical names form a "neighborhood" of a traditional village that overlooks the endless blue of the Ionian Sea. On its "feet", spreads the sandy beach 'Psarou' with its clean waters, ideal to enjoy the tranquility and swimming from our guests .
2006
Succcess
The success of our effort exceeded all expectations: Each season was better than the previous one and within a few years PdM reached its maximum occupancy! Over the years, our two children, along with their university studies, participated in our effort to run effectively PdM and today we can say that PdM is a "family" business .
2007
Expansion
The success of PdM from the first year of operation, has led us to the idea of its continuous improvement. Nearly every year we make small improvements inside the villas and in the beach front gardens and beach: In 2007 we purchased the adjacent plot, where we gradually have created a playground, gym, mini soccer field, two beach decks and the second access to the beach.
2010
Expansion
In 2010 we bought the adjacent olive grove plot, where along with the olive oil we harvest, we grow most of the vegetables we use for the needs of «Café del mar»..
2013
Improvements
In 2013 season, we built our new "Sun set" deck and redesigned from scratch the old «Sun rise Patio" while we upgraded the Cafe del mar in our effort to offer also genuine and fresh Greek food to our guests.
2014
Bathrooms
This year we started to realize a 3 year plan to refurbish all the villas. We started with a few bathrooms and upgraded them to the highest standards. In the outside we made the new beach front "Caldera" patio, ideal for a private place to relax, read your book , be with just your friend(s) or enjoy a special dinner while you will have the best sunset views!
2015
Cleo
We continued our investment plan and on top we made significant upgrade to "Cleo" villa, that was much appreciated by our guests last summer. In the outside we made two new additions: The "central" deck and the "Caminia" patio, both beach front. The "Central" deck is another place to relax or eat at fresco with panoramic sea views while the smaller "Caminia" is a new place to be as near to the sea as it gets!
2016
2016
We curried on our plan to refurbish from scratch a few more bathrooms (6 in total). This investment has helped a lot to upgrade the villas to a great extend. In addition, we changed many kitchen equipment by placing new ceramic hobs, cabinets and fridges. In this way, our two bedroom villas have become more family friendly!
2017
2017
The 2017 season was our 14th of running Porta del Mar. It was a very long and successful season that started late April and ended on October 28th. This season we had the luck to work with a great tour operator based in Holland and specializing in quality holidays, the "Eliza Was Here". Lovely young couples and families was the majority of the lovely guests that "Eliza" brought here throughout the season from Holland and they were all very enthusiastic with our beach, the quality of our restaurant's meals and the beach front villas!

Being so near to the sea, we need to work hard during the closing winter months towards maintaining the high standards of the whole resort: The stone villas, the patios on the sea front and the gardens. The upgrades started October 2017, immediately after the closing of last season.

We finished already the refurbishing of the last en suit bathroom of "Melite" and now we are repainting all the interior non-stone walls of all villas to make them more bright and "summery"!

By investing the great part of our profits back to Porta del Mar, is for us the RESPECT we feel that we owe to have for our guests. We look forward to welcome you here soon for another great holiday. Roll on April 2018!
2018
2018
As always, we added a few more features to the place, like new sea front decks, where we placed the day bed and some new comfortable sun-beds. Inside the villas, we painted the kitchens and the sofa beds, the wardrobes and the living room areas to more summery colors that give more light and more cozy and fresh atmosphere. The 2018 season was very successful and all the guests liked and enjoyed the new upgrades.
2019
2019
It is time to deal with an upgrade to our bar/restaurant. Kostas has gradually made a great improvement to the food and drinks offered. As a natural result , we now had to focus on restructuring and face lifting of the aging bar/restaurant building.
We rebuilt it from scratch, creating not only more functional kitchen and behind the bar area, but also a nice and extended covered space, ideal for breakfast setting, while protected with glass windows that provide panoramic sea views.
We finally succeeded to offer a brand new bar/ restaurant that will fit better to the place and make it a lot easier for us to keep improving our food and drink services in the years to come.
2020
2020
2020 is the year with the most important changes and additions we ever made here at Porta Del Mar since we built the villas, back in 2003!
Firstly, we decided it was time to offer another facility to our guests: a nice swimming pool and a splash pool for children and not only! We created these two pools, so guests who are more familiar with swimming pools rather swimming in the sea, can also enjoy their holiday in a new relaxing and chill out atmosphere.
Secondly, we created a small complex of five apartments, overlooking the swimming pools and our beach, all with panoramic sea views! We named them "Porta Del Mar Luxury Apartments " . Thirdly, we created a stone Wine Cellar, a direct extension of our Restaurant to host our passion for quality wines and with focus in the Greek vineyard.

Our goal was and will always be to offer the highest possible services to our guests at affordable prices for their holiday. We hope ,with these additions , we will come very near to our dream!